Best Home Warranty in Texas: AFC Home Club

Free Quote In 30 Seconds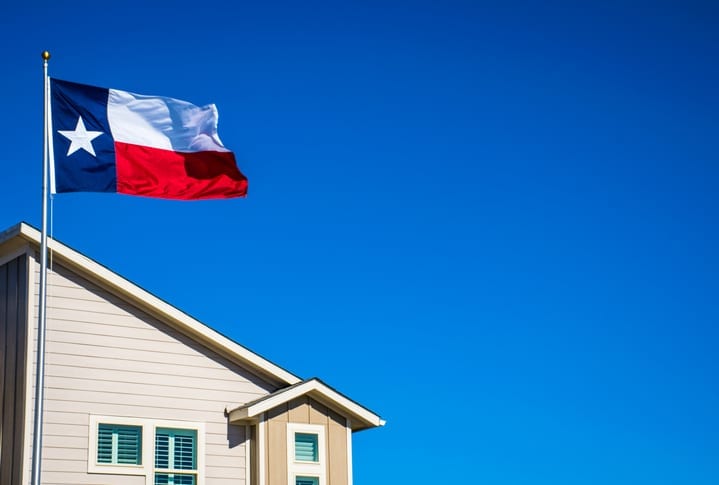 GET A FREE QUOTE

America's 1st Choice Home Club offers homeowners in the lone star state more than just unbeatable home warranty coverage—we provide Texans with peace of mind for their homes.
From El Paso to Houston and from Corpus Christi to Amarillo, our warranty plans help cover the cost to repair or replace your home appliances and major systems. When something breaks, AFC is there to fix it.
If you're new to home ownership, you might be asking yourself, "what exactly is a home warranty?"
A home warranty plan protects you against expensive repair bills when things in your home stop working.
When major systems or appliances in your home break down, AFC is there to help with repair or replacement. Whether your appliance is brand new or old enough to vote, AFC sends a licensed repair professional to your home and foots the bill for covered repairs—you just pay a small service fee.
AFC Home Club: the best Texas home warranty company
Texas homeowners face serious challenges to keeping their major home systems in working order. For instance, the state's famously fickle weather and wide temperature swings wreak havoc on HVAC systems—especially in regions with high humidity like East Texas. And with so many people moving to cities like Austin and Dallas, the cost of repair is only going up. That's why our air conditioner coverage does more than the competition's.
An AFC Warranty Helps Texas Homeowners
If you're new to home ownership, you might be asking yourself, "what exactly is a home warranty?"
Home warranties provide a service to repair or replace mechanical appliances and systems in your home when they malfunction. When you need repairs, AFC sends a licensed professional to your home, and foots the bill—you just pay a small service fee for covered issues.
Many homeowners, when faced with costly repairs, have no choice but to pay whatever price a repair company quotes them, and may not have budgeted for such an expense. A warranty helps you control and protect your budget, and AFC lets you also control who comes into your home for repairs.
A warranty gets rid of those anxieties. Homeowners, whether they're in a new home or have lived there for decades, can budget for the things that inevitably go wrong in their home, and can trust the people coming to fix them.
Great Service, Great Features
AFC offers great coverage, quick and convenient customer service (just check our customer reviews), and a wonderful network of contractors across the state. What's more, we allow all our customers to choose the service technician of their choice, even if they aren't already in our network.
Everything's bigger in Texas, including the distances. When an appliance breaks down, using your own technician makes it easy to get repairs quickly, no matter where you are.
More Than A Warranty
Apart from superior coverage and customer service, AFC stands out as the best home warranty company in the U.S. and Texas because we do more for our customers.
We guarantee repairs longer than any other company.
We guarantee our rates longer than any other company.
We're more transparent about exactly what's covered.
We offer member benefits unlike any other American home warranty company.
How Does a Texas Home Warranty from AFC Work?
When one of the appliances or systems covered by your plan breaks down, you simply call AFC's 24/7 in-house service department. AFC does not have outsourced call centers that keep you on hold for hours. You can also make a service request online in minutes.
We'll send a technician out to diagnose and fix the issue. For covered repairs, we'll pay the repair company directly for repairs—you simply need to pay a small service fee (sometimes called a deductible). You choose how much you pay when you set up your home warranty.
Service fees range from $75 to $125, which is a small price to pay for major issues like plumbing and air conditioning. Even appliances like the washer or dryer can cost over $500 each to replace.
Your warranty plan with AFC covers the repair or replacement of components of up to 24 appliances and major home systems when they break down.
Covered Items
Clothes Dryer
Clothes Washer
Kitchen Refrigerator
Oven
Stove/Range
Ice Maker
Built-in Microwave
Dishwasher
Garbage Disposal
Garage Door Opener
Air Conditioning/Cooler
Heating System
Water Heater
Electrical System
Plumbing System
Plumbing Stoppages
Fans (Ceiling/Attic/Exhaust)
Ductwork
Additional add-on coverage is available (see below).
Find the Right Home Warranty Coverage
AFC gives our members plenty of coverage options so you can choose the plan that matches what you need.
Want to keep your home cool in the summer (and warm in the winter)? Go with our Systems Plan.
Worried about appliances like your oven, fridge, or washer/dryer? Our Silver Plan covers appliance breakdowns.
Want peace of mind for all the important items in your home? Choose the Gold Plan.
Want the best possible plan out there? Go with the Platinum Plan, which offers the most extensive coverage.
Systems Plan
Our Systems Plan is our most basic plan. It includes your home's air conditioning, heating, plumbing, and electrical systems.
This home warranty plan also covers ductwork and the water heater.
Silver Plan
Worried about appliances like your oven, refrigerator, or washer/dryer? Our Silver appliance plan will put your mind at ease. For full details on plan options visit our Plans page.
Gold Plan
Want peace of mind for all the important items in your home? Choose the Gold Plan, which is a combo plan, meaning it covers systems AND appliances. Learn more on our Plans page.
Platinum Plan
Want the best coverage from the best home warranty company, period? Go with the Platinum Plan, which offers the most comprehensive coverage, from major appliances and home systems on down.
Click here for more details on which warranty best suits your needs.
ADD-ONS
Have something else you need coverage for? Our warranty plans can be customized with optional coverage for extended peace of mind:
Septic System
Sump Pump
Well Pump
Pool and Spa
Hot Water Dispenser
Standalone Freezer
Roof Leak Repair
Helps Texas Homebuyers (And Sellers!)
Whether it's your first time purchasing a home, and regardless of the age of your home, AFC is an unbeatable home warranty provider who protects your investment for the long run.
A new home presents so many unknowns, and your real estate agent and home inspector can't predict the future. The kitchen refrigerator might stop working in the middle of the night a month after you've moved in—a time when your budget is stretched thin.
Our coverage protects you against those unknown but inevitable breakdowns. So instead of paying several thousand dollars to fix the furnace in your first winter in the home, imagine just having to pay the service fee (click to learn more about the deductible/service fee and our different home warranty plans).
If you're planning on selling your home, a warranty not only protects you while you're still living there, but it can be transferred to the buyer upon purchase. Including a warranty in the sale helps buyers feel secure in their purchase, and can help to overcome their fears of unknown problems.
Want to make sure that AFC is a reputable warranty company? Check out our reviews or our BBB (Better Business Bureau) profile.
Homeowner's Insurance vs. Home Warranty
The two types of coverage work together to form a complete picture of homeowner protection.
Homeowners insurance assists with costs related to damage from events like extreme weather, fire, theft. It does not assist with repair or replacement costs that stem from daily operation and normal wear.
Broken items like windows, structural issues, and water damage to walls and floors would be covered by homeowners insurance. But fixing the source of the plumbing or electrical issue that causes damage is a service often provided by a home warranty company.
Likewise, a home warranty works to fill in the gaps left by a manufacturer's warranty, which usually covers the item only for a year, and only covers errors in production or assembly, a home warranty provides a service contract for that appliance or major system long after the first year has passed. The coverage offered by the home warranty is often superior to the manufacturer's warranty.