How Much Does a Home Warranty Cost?

Free Quote In 30 Seconds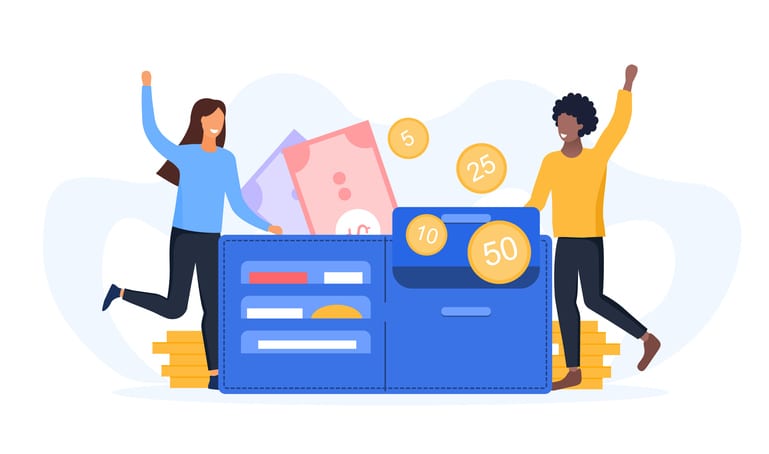 GET A FREE QUOTE

A home warranty protects your home and gives you peace of mind when it comes to home repairs, but how much money should you expect to spend on a warranty?
When something breaks down in your home, it can be a huge expense and hassle. That's why so many American homeowners protect their budgets with a home warranty.
Home warranties cover the cost of repair when your home's systems and appliances malfunction. Knowing how old your appliance is can help make that less surprising. They also take charge of the repair process so that you can go about your day.
Think of a home warranty as a service contract that picks up where homeowners insurance stops. While insurance covers damage from weather or fire, a home warranty contract covers everyday mechanical failure.
While many homeowners understand how a warranty can help them, not everybody knows the going rate for coverage.
The price of a plan varies by company, plan and state, and is affected by several other factors. It can be difficult to compare plans on price alone, so we whipped up this guide to help homeowners understand the ins and outs of home warranty costs.
Average Home Warranty Cost
The bottom line: the cost per year of coverage ranges from $400 to $675 per year. Across the industry the price averages around $600 for a combo plan with a $75 service fee.
No home and no homeowner is exactly like another, so home warranty policies can be customized to fit different needs. The price of a home warranty plan is based on seven major factors.
1. Level of Coverage
Most home warranty companies offer two or three different plan options from which to choose. Common plan types include an appliance plan, a systems plan, and a combo plan.
An appliance plan focuses on the major appliances that are found in the kitchen and laundry room. Expect to see the fridge, oven, dishwasher, washer, dryer, and possibly one or two other items.
This plan does not include the major systems in the home, which are often the most expensive when it comes to repairs or replacements.
A systems plan covers major home systems like heating, air conditioning, electrical, and plumbing systems. Some companies include the water heater in this plan. Home appliances will not be covered under this plan.
As the most basic plans available, these options will be less expensive than combo plans, and generally cost less than $425 per year.
Combo plans, or combinations plans, include both systems and appliances. AFC offers two combination plans: the Gold plan and the Platinum plan. With coverage for select luxury items on top of systems and home appliances, the Platinum plan is the most comprehensive plan out there. To learn more about these plans, visit our Plans page.
Since they cover more items, combo plans cost more. Prices usually start around $500 for these plans.
2. Add-On Coverage
Not everyone has a pool, a septic tank, or multiple refrigerators. Items like these aren't typically included in combination plans, but they can be added on when you buy a home warranty.
There are quite a few add-on items out there, and availability varies among home warranty companies. Additional coverages can cost as little as $25 per year to over $300 for pool and spa coverage.
3. Home Warranty Policy Length
Most home warranty policies last one year. Some companies, such as AFC, offer longer plans which cost less per year. AFC's three-year plan also includes the longest work guarantee in the industry (the length of the guarantee depends on your home state—Check here to learn more).
4. Service Call Fee
Sometimes called the service fee, diagnostic fee, or trip charge, the service call fee is a feature all home warranties share.
When a contractor comes to the home for repairs, the homeowner will pay this fee directly to the contractor. For covered repairs, the warranty company will then pay the contractor the remainder of the repair bill according to their terms and conditions.
The amount of the service fee is set by the plan, and customers can choose from several choices. Common options include $75, $100, and $125. The service fee price affects the cost of a home warranty.
When customers choose a higher service fee when they set up their plan, it makes their plan less expensive. When they choose a lower service fee, the plan becomes more expensive.
To find the service fee that is best for you, think about which option costs the least but still gives you peace of mind for your home.
5. Home Warranty Payment Structure
As with many things, the least expensive option is to pay in full when purchasing a home warranty. Starting a payment plan or making monthly payments, however, may be what fits your budget best.
The difference in cost between a plan paid monthly and a plan paid in full is typically between $50 and $100 per year (or $4.17 and $8.33 per month).
6. Real Estate Purchase
Home warranties that are purchased as part of a real estate transaction have a different cost scale. These plans are almost always less expensive than plans purchased after the fact.
The price difference varies by company and plan, but is typically less expensive. Real estate home warranty plans have other benefits besides a lower price tag. Home warranties are designed to make everyday home ownership less stressful and risky.
7. Square Footage of Your Home
Homes larger than 5,000 square feet usually cost between $100 and $200 more per year for a combo service plan.
8. Location of Your Home
While pricing is fairly standardized throughout the United States, warranty plans in some states and metro areas are slightly more expensive. This is why many home warranty companies request your zip code for a quote. A free custom quote will show you exactly how much coverage costs in your area.
How Much Does an AFC Home Warranty Plan Cost?
Compared to the rest of the industry, AFC offers affordable coverage with unbeatable customer service.
AFC also makes it easy to figure out the cost of coverage. Simply click here to get a free online quote in minutes, or check out our Plans page to find the plan option that best fits your plan and your budget.
If you have questions about AFC or home warranties in general, check out our Frequently Asked Questions.