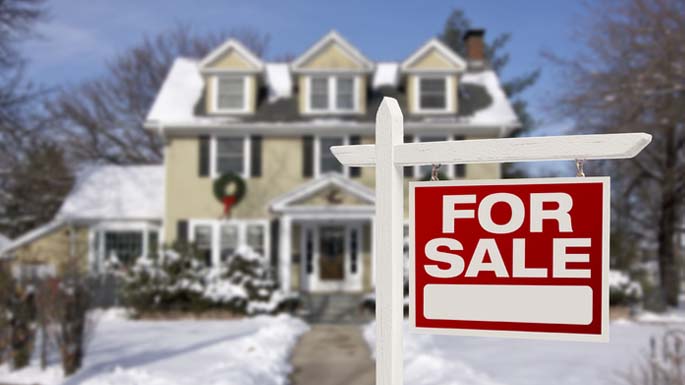 13 Jan

Five Key Advantages of Buying a Home in Winter

Most people don't buy homes in February. Nobody wants to slog through snow or sleet to look at a house. Yards look dreary without flowers or greenery. There are far fewer homes on the housing market, so there isn't as much to look at anyways.

People don't think about moving in winter. For most, it's a time to hunker down, keep warm, and try not to get the flu. For those who will brave the cold and are more flexible with what constitutes a dream home, however, it can be a time of great opportunity.

While options are fewer than during the spring and summer, the biggest advantage of buying in the winter is that homes are simply less expensive. In the United States, at least, the savings can add up to tens of thousands of dollars.

Because people typically move mid-year to take advantage of school breaks, more daylight hours, and better weather, demand shrinks throughout autumn. By January "prices for all categories of homes drop to their lowest prices," according to Business Insider.

The price drop is most noticeable among starter home prices. According to Trulia, during the last three months of the year, inventory of inexpensive starter homes in the actually increases by up to 7% from springtime levels.

Since there are more homes for sale and less people trying to buy, prices drop around 4.8% compared to summer pricing. By January, when sellers are most willing to compromise to sell homes with stale listings.

Since homes that sell during the summer fetch higher prices, homeowners who are selling during the winter usually have a reason they cannot wait until summer. Maybe they need to move for work or would like to sell in the current year for tax purposes. 

Whatever the reason, sellers with a deadline are usually ready to negotiate, which puts the buyer in a position of increased power. A seller's flexibility depends upon their individual circumstances—sometimes sellers are open about their situation in order to facilitate a deal. 

If the home has been on the market for a few months already, some home buyers find success with lowball offers. This is particularly true if the home needs some renovation.

Homes for sale receive fewer offers in winter, so sellers, just like buyers, have fewer choices. This means fewer intimidating bidding wars and packed open houses.

If you're looking in the winter, you have less chance of having your dream home snatched out of your grip. As one Realtor.com article puts it, "Fewer buyers mean fewer all-cash, over-asking offers—making your traditionally financed offer more appealing."

Home buyers with FHA loans also have better chances of success. During the busy season, sellers might opt for a more traditional offer with a larger down payment. They might be seduced by a cash offer from someone intending to flip the home.

But in winter, most sellers need to sell quickly, so a fair offer with an FHA might seem better than the uncertainty of receiving a better offer before their deadline.

Winter weather can be tough on homes, and might reveal damage and long-term issues that aren't evident during warmer seasons. 

Since winter is usually wetter, you have a better chance of spotting leaks. You will notice a drafty home or ice dams on the roof. You'll see the lot with bare trees and no foliage—basically, at its worst. If you like it that way, you'll love it in the springtime.

You can't check on everything in the winter. It's generally too cold to test the air conditioner's performance during the home inspection, but you can test the furnace. It's also harder to tell if trees are dead or simply lost their leaves, but an arborist can assess a tree's health in any season. Snow on the roof makes ice dams easier to spot but also obscures the roof, making evaluation difficult.

During the summer rush, mortgage companies, moving companies, and real estate agents get swamped. Mortgage companies schedule closing dates farther apart to keep up with their workload, and moving companies may be booked weeks in advance. Realtors have to balance different clients and offers and have less time to spend helping each buyer.

Winter is the off-season for these occupations. Real estate and mortgage professionals don't have a backlog of work, so they are able to help immediately. Less people calling means fewer distractions.

Not only will the process move more quickly, it's easier for buyers to overcome unexpected hurdles. When it comes to moving, do not discount the ability to book a reliable, affordable moving company on the exact date you need.