ADDITIONAL HOME IMPROVEMENT HELP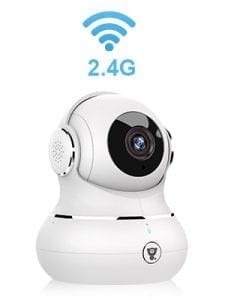 Similar to smart doorbells, these cameras connect wirelessly to your phone, tablet, laptop, or smart hub. They allow you to see what's going on whenever you want. Homeowners with pets and small children often place the cameras in an area where they can keep an eye on things while they are out and about.
Multiple cameras can be hooked up in tandem, allowing video access to both interior and exterior locations around the home. They can also connect to other smart devices in your home, allowing lights and other smart functions to be controlled by motion around the home.
One drawback to smart cameras that send data wirelessly: it is possible to hack into the camera feeds, although this takes some effort. If you're worried about privacy, there are smart cameras that use a wired connection that cannot be hacked.