29 Aug

How to Find the Best Neighborhood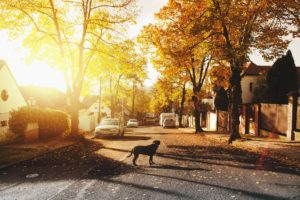 You can find the best house in the world, but if you don't like the neighborhood it's in, it can be hard to feel fully content with your living situation. That's because your neighborhood shapes your quality of life in many ways. Take, for instance, how affordable it is, how safe you feel, or how much you interact with your neighbors. These are only a few examples, but to make sure you'll be happy with your decision for years to come, consider the following tips that will help you find the best neighborhood for you.
Make Safety a Priority
Taking your kids to the park, going for long walks, and partaking in events at a community center are simple perks of living in a nice, safe neighborhood. A real estate agent should be able to give you a good idea of how safe a neighborhood is, but don't be afraid to search online as well. By using just about any search engine, you can find out about the crime rate in an area by typing the name of the town or city and "crime statistics by neighborhood." Smaller towns might have general information about localized crime, but cities will have comprehensive reports on it.
Ask About Property Taxes
Your dream house's listing price may seem within reach at first, but steep property taxes can quickly change that. Ask your real estate agent what the current tax rate is and how much it's expected to increase in the coming years, then build those numbers into your housing budget. It might even be a good idea to open up a separate online banking account for all housing-related expenses so you can view them all on one screen and opt to save more money if needed. By continuing to be mindful of property tax increases, it will be easier to plan for the future and assess whether or not the neighborhood will be affordable for you in the long term.
Look Into Your Commute Time
If long commute times and traffic aren't your thing, then it might be worth narrowing down your search to neighborhoods that are within a certain distance of where you work. It's true that you might have to pay more money to be in a more centralized location, but you'll also save a lot of money on transportation by simply having to travel less or by being within walking distance of many of the places you frequent. Just don't forget to take your partner's commute time into account as well if you don't happen to be moving by your lonesome.
Consider Nearby Schools
If you have children, then one of your top priorities might be locating a good district through which they can grow and prosper. Fortunately, one telltale sign of a good neighborhood is a well-kept school, so you wouldn't be remiss for starting your search with this consideration. Along similar lines, it's probably worth looking into how your child would get to school. Do you have the flexibility to drive them? Is it safe enough to walk? Does the district have a good bus system? Seeking answers to questions like these should help you make a more informed decision.
Assess the Age of the Neighborhood
While buying a new property is undoubtedly appealing, there is also something to be said about an older neighborhood that has cemented itself as having a rich heritage and strong sense of community. In these types of areas, you're also more likely to find established and locally renowned restaurants and specialty shops, as well as cheaper price tags on most property listings. However, with age comes a greater need to make sure you're doing everything you can to make sure your home is protected and functioning smoothly. Fortunately, AFC Home Club offers multiple plans to give your home and budget exactly what they need. For more information, click here.