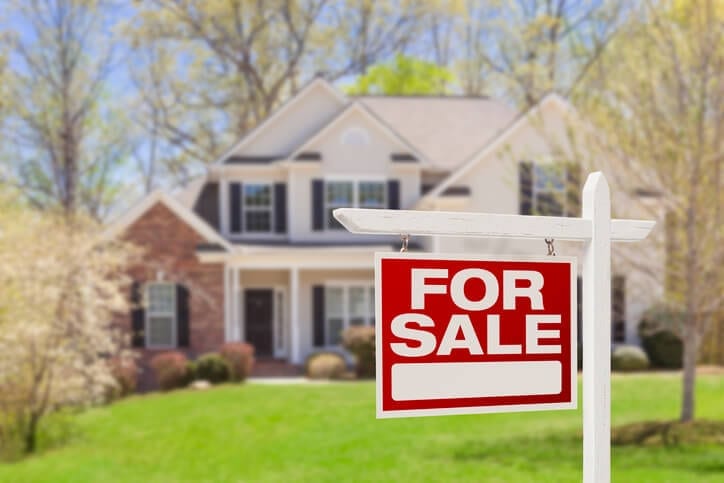 19 Mar

How to Save a Stale Real Estate Listing

In today's fast-paced real estate landscape, a stale listing can feel like a death sentence. While the vast majority of homes sell well before spending 30 days on market, some properties don't generate any serious interest. As time passes, potential buyers may shy away, thinking that any home that remains unsold for so long must have serious problems.

Properties that linger on the market twice and three times as long as comparable homes in the area may seem like a lost cause, but with a little resourcefulness and a fresh point of view, realtors can revive a stale listing.
Give the Property a Facelift
A buyer's first impression of a home matters. Buyers who step into a house that looks and smells clean and maintained, they are more likely to focus on the positive and decorative features of the home. Buyers who enter a dirty home are more likely to worry about unseen issues like mold, water damage, and structural problems.
That's why a thorough cleaning and a coat of paint can make a world of difference in a buyer's eyes. Focus on the main entrance, living room, kitchen, and master bedroom and bathroom if time and resources are scarce.
Dirty carpets should be steam-cleaned, and dirty hard surfaces should be scrubbed with the appropriate cleaner. Old, dusty hardwood floors come alive again after a quick cleaning, giving a fresh look to drab interiors.
For a home to feel fresh, it has to smell fresh. Pictures don't smell, so customers may be enticed by what they see online only to be overpowered by an unwelcome scent when they show up in person.
Animal smells, musty odors, and especially residual cigarette smoke, should be dealt with before anyone tours the home. Families, especially those with younger children, will pass on a home because of the potential health concerns caused by residual cigarette smoke.

While the home's interior is the main attraction, a first impression starts curbside. Potential buyers see the exterior first, and just as people judge a book by its cover, their opinion of the exterior may influence how they perceive the interior as they walk through.
Light landscaping, such as adding a few plants, shrubs, mulch, or pea gravel, can enhance and organize a home's outdoor space and cover up unsightly areas.
Revisit your listing description. A sparkling, easy-to-read, grammatically correct description works with the listing photos to excite buyers and portray all of the home's best qualities.
Look through listings and pick out a few that stand out to you. Analyze the photos and descriptions to determine what makes these listings rise above the rest.
If you're looking for things to write about the home, do a walkthrough as if you were a buyer. What are some features you notice that should be highlighted? What are some disadvantages that you need to be prepared to address?
Don't settle for iPhone snapshots you took yourself. While you may have a good eye, professional photos are a must in today's competitive market. Besides high quality cameras and specialized lenses, photographers know how to frame the shot and get the lighting just right.
Photos should be in season. If a listing for a house for sale in June photos show autumn leaves or snow on the ground and it's June, buyers may be confused or wary that the seller is hiding something. Likewise if changes are made to the house or landscaping, have new photos taken.
Check that your photos are correctly ordered and captioned in MLS. No one wants to scroll through a bunch of exterior shots and guest bedrooms, so put the good stuff first: kitchen, great room, master bedroom, and master bathroom.
Make sure you're using all of the listing options available. Zillow, Redfin, Facebook, Trulia, Homesnap—home buyers often have a favorite, and if the property isn't listed where they normally look, they might not even know it's for sale. Realtors may rely on the multiple listings service (MLS), but most buyers are searching online on their own.
The number one reason that houses sit on the market: they are overpriced.
If the house receives lots of showings, but doesn't get any offers, that means that plenty of buyers like the home, but not enough to pay the list price. Buyers can offer below asking, but are probably more likely to make an offer on a similar home that is appropriately priced.
If the listing has stagnated, update the CMA. Go through the comps with your client so that they understand the need for a price reduction.
If the property is in a location generally seen as undesirable, talk with your client to help them develop realistic expectations. Ask them why they bought the home initially and what benefits there are for work and daily living for the area.
Be respectful but honest. Talking with clients also helps you discover incentives that may help your marketing.
Incentives help to calm a buyer's fears and overcome potential criticisms. For example, Rachel Hite writes in an Inman.com article that "If the home has older appliances or is in poor condition, find home warranty options to offer buyers." The warranty reassures buyers that, while the home may experience breakdowns, the buyer has recourse to fix it. 
If you're still stumped, have a colleague take a look at the house, the listing, and the CMA. What do they think? They might catch something you missed, or they might act as an impartial observer to clients who are resistant to your advice.
Difficult listings help realtors learn and grow, so by asking more seasoned agents for advice, you take advantage of their learning and growth.
Ask prospective buyers why they didn't buy. They provide valuable insight, and patterns often emerge when you ask multiple buyers. You can often contact them using the same scheduling app or software that you used to schedule the showing. 
When speaking with these buyers, be courteous and upfront. Let them know that you aren't trying to persuade them to buy but that you want a fresh look at the property. The worst thing that can happen is that they don't respond. Sometimes the buyer's agent will give you this information as well.