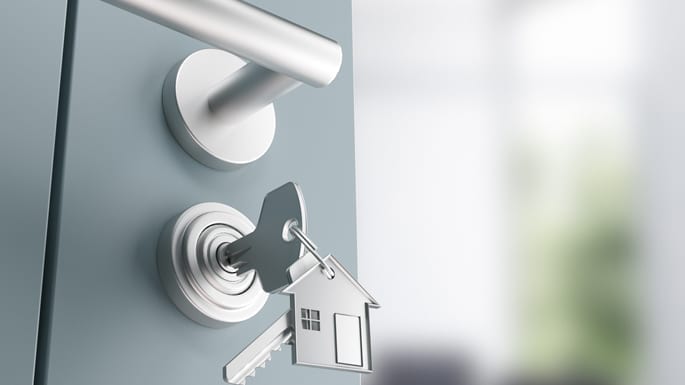 24 Feb

Six Simple Safety Tips for Realtors

Every occupation has its hazards. From fireman to teachers to bowling alley attendants, everyone faces some form of danger in the workplace. Realtors face a multitude of potentially unsafe situations—they drive hundreds of miles a week, meet total strangers regularly, and tour vacant properties.

Of these issues, realtors worry most about the people they meet in the course of their work. This fear is warranted: due to the nature of their job, real estate agents are occasionally victims of robbery, kidnapping, and even murder. 

While these crimes are uncommon, many realtors are aware of the risks posed to them. In a 2018 poll conducted by the National Association of Realtors 93% percent of realtors felt concern for their personal safety at some point during their career. 

By implementing a few straightforward precautions, however, you can create a safer work environment for you and your clients.
Make the First Meeting Public
Before you show them any homes, meet the client in public space or at the office, where your colleagues have a chance to vet them as well. A well-chosen public space, like a coffee shop, can show off an area's best attributes for clients who are new to town.
Ask to see identification. If you're at the office, make a copy of their driver's license. Some realtors write down their clients' license plate numbers.
If clients refuse to give this information, that's a red flag. Even if they aren't planning something illegal, it hints that they aren't serious about buying a home.
Most criminals won't want to be seen by others or show ID, so while this step may seem inconvenient to clients and realtors, it's an effective way to stop unsafe situations before they start.
Consider researching your client using Google and social media. This information not only keeps you safer, but also gives you valuable information about your client and their needs.
Stay in control of where you go by driving to showings separately from your clients.
These days, it's more common for clients to drive themselves to showings. Clients often enjoy having a moment to themselves to discuss the homes they've viewed. It also saves time by cutting out an extra trip to and from the client's car.
A few clients might have the expectation that you will drive them around, especially if you are viewing multiple houses in one trip. Remember that no commission is worth putting your safety at risk, and if the client's insistence makes you feel uncomfortable, refuse, or see if you can bring a colleague along with you.
When showing houses, let the client go first from the moment they enter until the moment they exit. Not only does this protect realtors, it also provides a better visual experience for clients. 
For safety, most realtors do not follow clients into attics, basements, or garages. If you're unsure about the floor plan, you can remain in a central location close to an exit—this gives clients time to look around without feeling any pressure.
If at any point you feel uncomfortable or unsafe, trust your instinct. Step outside or pull out your phone to contact your office. If asked, explain that you want to relay some details about the home or move an appointment.
Save emergency contacts into your phone's favorites list so they'll be ready when you need them, or download and familiarize yourself with one of the many realtor safety apps available for smartphones.
All properties are best viewed during daylight hours. It can be hard to see the exterior of the home at night, and homes look better on the inside with natural light filtering in through the windows.
In particular, realtors should only visit or show vacant properties during daylight hours. These properties may have structural issues and overgrown lots, which could cause serious physical injury. People might also be living on the premises, and to some criminals a lone person entering a vacant property at night is an easy target.
Some realtors also bring mace or use other self-defense measures when visiting vacant properties.
Be Prepared for Open Houses
Before hosting an open house, have clients remove any items from the home that can be stolen or used illegally. A few examples:
Prescription medication

Jewelry

Valuable, removable items

Expensive or original art
Personal information

Financial information like credit card statements

Firearms and other weapons

Electronics
Make sure the homeowners board any pets—no one wants to deal with barking dogs or chase down an escaped house cat.
During the open house, have visitors sign in, giving you their name, phone number, and email address. Realtors often ask to see a driver's license to verify the information. The contact info might be useful for future follow-ups. 
Some realtors lock the storm door so that they can control when people enter, while others prefer to leave it unlocked. If you leave the door unlocked, consider using a battery-powered chime on the door to alert you when anyone enters or leaves.
If you're unsure about a situation, it never hurts to bring along a colleague. Most brokerages take realtor safety seriously, even offering self defense classes, so asking for additional help should not be seen as unusual. Just remember to repay the favor.
Extra help is particularly useful during an open house, where your partner can sign people in and discourage unsafe activity. If the open house attracts lots of interest, a second person can assist potential buyers and answer questions while you are busy, increasing the chances for a sale.