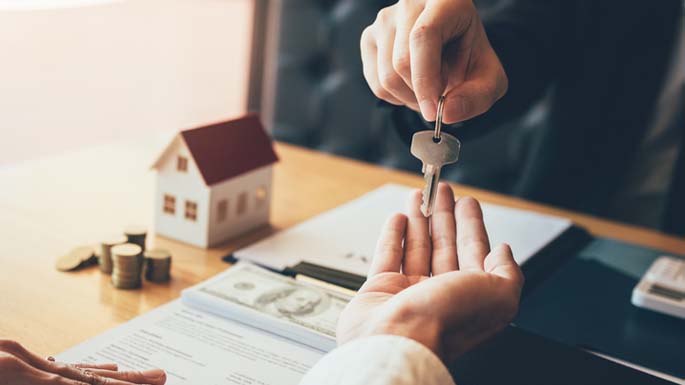 13 Jan

Three Easy Tips for Home Buying Success

And so the search begins. This is it. You're taking the next step, and this is a big one: You're about to buy a home. While exciting, searching for a home can be overwhelming⁠—discouraging. The most important thing to remember is that you are not alone.

There are great realtors in every corner of America just waiting to help you find the home of your dreams. They're ready to answer your questions, guide your search, and even assist with the logistics of moving.

If you have questions about school districts, local attractions, or how to get started, your realtor is a valuable resource. You can't be over-prepared when house hunting, and you'll find the most success when you use your time and resources effectively.
Make A List, Check It Twice
There are so many details that require attention when searching for a new home. Are there ceiling fans? Is the laundry room in a convenient place?
A checklist of home features helps you keep track of your needs and wants, especially for first-time homebuyers. It can include anything: number of bathrooms, kitchen layout, lot size, closet space, flooring type, distance from grocery store, etc.
Keeping your search organized will help you compare your options and develop a clearer picture of what you want. As you do more research and view more houses, you can update your list.
In order to minimize frustration throughout the process, it also helps to have a checklist for the steps necessary to purchase a home. Here's a good one.
Communicate with your Realtor
Keep in contact with your realtor. Share information about homes you've discovered and give honest opinions of the homes they show. They may be highly skilled professionals, but realtors can't read minds.
When you're open and up-front, realtors have better success finding a home that perfectly fits your needs. Don't be afraid to ask questions about anything, and try to make your priorities clear, even if they change throughout the search.
Many home buyers, especially first timers, have an evolving picture of what they want. As you view homes and pore over details, you might want to amend what you originally told your real estate agent. Do it! A good realtor will understand, and may even anticipate it.
Regularly check for new listings and updates to old ones. "Hot homes" are estimated to sell within ten days on the market, so check the listing details for that information, and be sure to ask your realtor if a home you're interested in might sell quickly.
When a home has been listed for a longer period but hasn't sold, the seller often drops the price to attract buyers. Sometimes these homes were originally overpriced at the request of the homeowners, so when they are appropriately priced, they sell quickly. A vigilant house hunter who has already researched that house can make a smart offer more quickly than someone who hasn't.