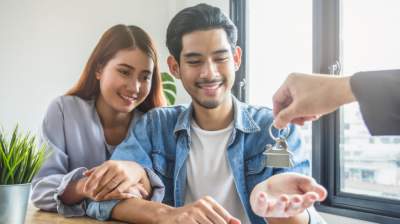 01 Nov

3 benefits of buying a home protection plan for your clients

The business of being a realtor can be challenging and complex. From finding clients and listings to closing on the home, many factors affect the process. In a job like this, an experienced realtor uses every tool they can to get more clients to the finish line.

One tool that can attract more clients and raise the chances of success is a home protection plan (often referred to as a home warranty or service contract). Home protection plans protect homeowners against unexpected repair costs for the systems and appliances in their home.

Many real estate agents recommend a plan to their clients, and often agents will purchase the plan as a closing gift. But why spend the money?

For your clients, a home protection plan accomplishes three important goals:
Elevate a listing above others in a competitive market

Overcome client concerns about buying

Build a strong realtor-client relationship, resulting in referrals and repeat business.
In a competitive market, offering a plan is a simple and easy way to help your listing stand out. The coverage adds value and confidence for buyers by addressing their concerns about unexpected problems.
When prospective buyers discover that the seller is providing coverage on a listing, it demonstrates good faith on the seller's part. Nobody wants to purchase a money pit, and a plan protects against issues that a home inspector can't catch.
This is especially true of older homes with older appliances, where a plan might reassure buyers that they aren't taking too big a risk.
For hesitant buyers, home protection coverage can be the extra little push that they need to feel comfortable making the commitment.
First-time home buyers who may be overwhelmed by the process can have their fears minimized by knowing that they have coverage for some of the biggest problems they could face—systems like plumbing and major appliances like HVAC and water heaters.
Home inspections aren't always as thorough as they should be. Besides, even a good inspector is unable to accurately gauge the health of many appliances and systems. Where the inspection leaves questions, a protection plan provides answers that comfort homebuyers.
Compared to other home warranties, AFC Home Club provides more peace of mind to homeowners. With the longest work guarantee in the industry, homeowners know that repairs are guaranteed for the life of the plan. They can also choose their own technician.
In areas with low inventory, demand drives prices up, putting even more strain on homebuyers' budgets. Gifting clients a plan can protect them against unexpected repair costs that arise right after purchase. The coverage allows them to budget with confidence, even when prices are high.
Purchasing a plan for buyers can leave a lasting impression. In a time of doubt, coverage brings peace of mind for many of the concerns new homeowners have. The gesture demonstrates that the agent has their client's best interest in mind. It builds a relationship based on trust and expertise that can lead to referrals and repeat business.
Providing home protection coverage distinguishes you from other realtors: you go the extra mile to offer the best possible service and outcomes.